Since the launch of Furi, we have been amazed by the love we received from the passionate and supportive community. As such, we want to dedicate an entire week celebrating you, the players! 
During this Community Week, we will put the spotlight on all the amazing art, videos and messages you shared with us, on your world record speedruns or even on the new games you have been developing based on Furi! We will showcase those on our social networks and on our Discord server. And get your pens ready as there will also be a Fan Art Contest. You will also get the chance to win some of Furi's merchandise.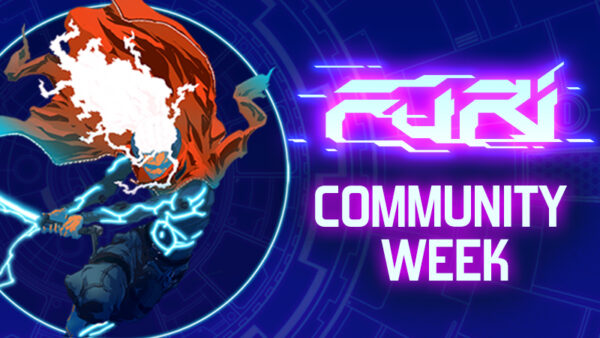 We will also share even more about Furi. We have organized Ask Me Anything sessions with the dev team, livestreams to focus on the work behind Furi's story or on Boss combat design, we will share some Behind the scene facts and more.
That's not all! We are discounting the game this week so you can encourage your friends to try it! The game gets its biggest discount ever on Steam (75% off) and on Nintendo Switch (65% off).
We planned a lot of things during this Community Week! Here is the full planning to be sure to not miss anything!
11th to 25th of September: Fan Art Contest "Fall down seven times, stand up eight."
13th September, 9 PM to 10 PM CEST / 12 PM to 1 PM PT: Q&A about Furi on Discord with Audrey Leprince
15th September, 11 AM CEST / 2 AM PT: Livestream Environment Art with Simon "Hutt" Trousselier on Twitch, Steam and Youtube.
16th September, 5 PM CEST / 8 AM PT: Boss Game Design video on the Burst with Benjamin Le Moullec, on Youtube
17th September, 8 PM CEST / 11 AM PT: Livestream on Steam and Youtube on Furi, Running Commentary focusing on the Story
We're often asked to share numbers about Furi. This community week is the perfect time to do that. So here are a few, remember the game launched as PlayStation Plus free game of the month and on Steam in July 2016, released on Xbox later in 2016 and on Switch in 2018.
Furi's first month was at the same time spectacular with over 2.8 million downloads on Playstation and very scary with only 17 000 sales on Steam… Did the free downloads canibalize the sales? Or did it compensate with the extra visibility? We wil never know. But what surprised us with Furi, and what we happily discovered after a few months, is that it never stopped selling! With the game quality – it was rated for a while 95% by Steam players and is still today at 91% – and the support we received from you, the game continued selling over the years. We were lucky to have created a game unique enough to become an "Evergreen" title. This was also helped by the launch for Furi on Switch in 2018, where the game performed really well, of our DLC and our continued support of the game (patches with fixes and new features like the Invincible mode, new languages, …)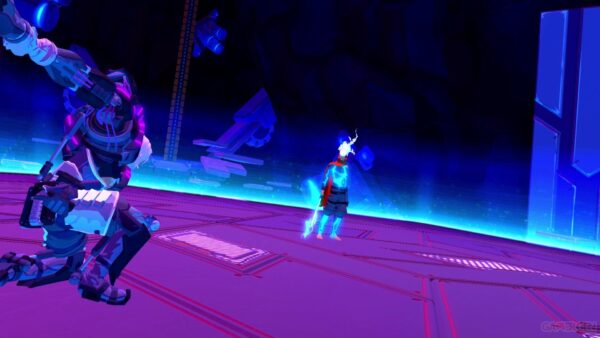 All in all, in addition to the 2.8 million free downloads, the game sold over 700 000 copies, about 40% of those on Steam. There are still 273 000 Steam users who have the game in their wishlists today! If you are, it's the perfect time to buy it (or to offer it to a friend!)
The game's soundtrack has also come a long way, with over 40 million streams on Spotify only, 45 million on Youtube. What a journey!
Don't hesitate to join the community on our Discord server or to follow us on our social media to be noticed about our next announcements!