I often say that game design is like cooking, because creating a gameplay experience feels a lot like selecting ingredients, mixing them together until it feels good. But we can make the analogy with cooking even larger: making a game is very similar to creating a complete meal! Gameplay is the main dish, for sure, but you also have to think about the starter and dessert. And as much as starters go, what's better than a good old opening movie?
Opening movies really set the mood before you start the game. The first time you launch the game, you get a peak at the tone, the values, the characters. You project yourself on the journey. It's a teaser. Then, you discover the game, and you spend hours on it. Each time you launch the game, the opening movie is there. As soon as you hear the first note, you are swapping worlds. Like the smell of a dish, you anticipate it, it makes you salivate. The opening is not a teaser anymore, it's a welcome.
Japanese games have a tradition of opening movie playing from the title screen. Each time I launch a game like this, I let the opening play once before loading my save. It's like watching the opening of a TV show or an anime. It's part of the experience.
In Phantasy Star 2's opening, I like how the title screen says that it's bigger than a kingdom, it's a multi-star fantasy. There's mythology and tech. Even the music covers two different tones, starting from gloomy and mysterious to something more cheerful and positive.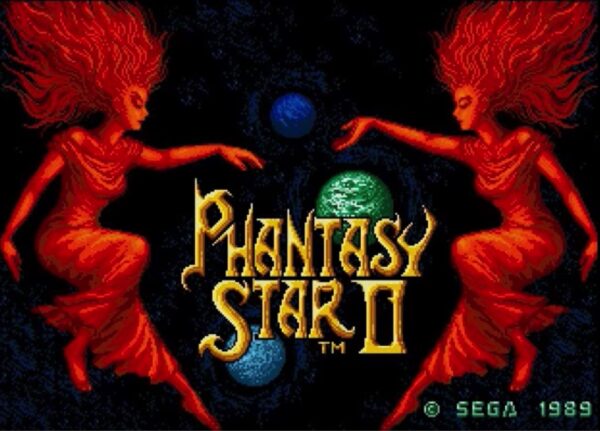 Persona games openings are always pieces of art. They present everything with style: characters, world, story. I can't hear the first notes of Persona 4's opening without feeling a chill down my spine. Dragon Quest XI opening movie is much more classic, but no less strong. It's the image of the game, a pretty classic yet epic adventure of a group of friends.
Years later, when I watch the openings from old games, they take me back. In a couple of minutes, they revive the memory of the whole adventure. Hopefully, we can create that long lasting connection for Haven, with a memorable opening that captures the game magic.
Please enjoy:
https://www.youtube.com/embed/bIhi9FP97Ys
The opening movie was directed and created by Yukio Takatsu – an expert of anime openings, with the support of Yapiko Animation. Takatsu-san did an incredible job bringing our concepts, world and characters to life. The editing really makes Danger's original music created for the game shine, and vice versa. We hope it will make you want to dance and twirl like Yu and Kay.
The art style is different from the art in the game of course, but it's in essence exactly what we are trying to express with the game: a couple of characters who love each other, and with whom we hope you are going to fall in love in turn. An established relationship, that's still evolving, in movement, gliding and twirling at a fast pace, tied by flow and rust, across different planets.
https://www.youtube.com/watch?v=ragUUT9bsFQ
We are hard at work for finishing Haven and bringing it to PC and consoles this year. We hope that you liked the starter and still have a bit of appetite for the main dish!
Emeric and The Game Bakers