Hello everyone,
You've seen the news: Haven has a release date! It will launch on PC, PlayStation 5, Xbox Series X and Xbox One on December 3. As good news comes in pair, we are delighted to announce that the physical edition (vinyl and CD) of the Haven soundtrack is available for pre-order now 😍
Haven's Original Soundtrack is composed by French electro musician DANGER (whose work was already featured in Furi). Today, we are thrilled to announce we cooked with G4F Records two physical editions: a double vinyl album and a CD digipack. The digital version of the soundtrack will be available December 3rd on Bandcamp, Steam, YouTube, and all music streaming platforms.
The pre-orders of the physical editions start now!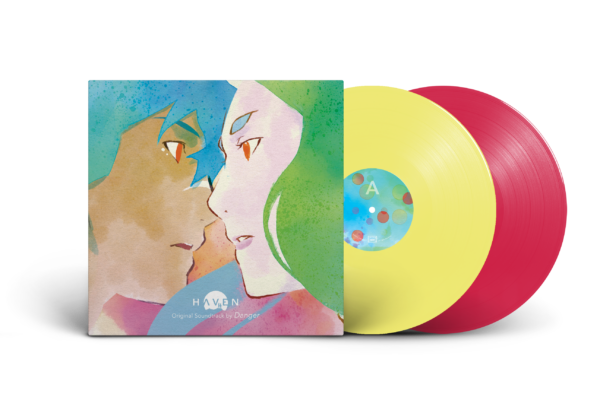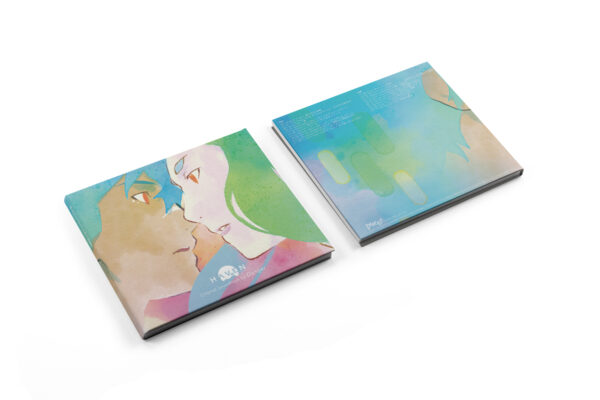 Pre-order bonus items are offered: copies signed by Danger (for the first 100 pre-orders) and an art print from the game. Shipment of both editions is scheduled for late January 2021.
The vinyl edition is inspired by the colourful watercolours of the game intro movie by Yukio Takatsu (Japanese animator and director). The album includes two vinyl records (180 g), yellow and red, in a "pastel grain" textured gatefold cover.  The double CD edition is a 6-panel digipack and includes an 8-page booklet.
In the Haven original soundtrack, DANGER returns to his electro synthwave music style, adding more positive and colourful vibes to it, as well as elements of Vaporwave and Funky music, mixed with a new orchestral dimension.
If you can't wait, the first single " 04:42 Still Free" is still available on Steam, Spotify and other platforms. What are you waiting for? Push the volume up and enjoy the music! 😜🎧