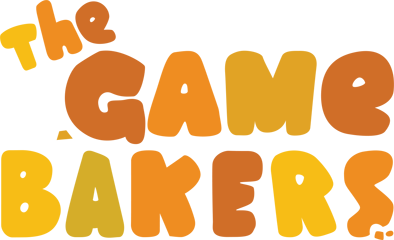 ---
Videos
FRENCH - Interview GameKult YouTube
Making of Furi - Episode 1 YouTube
Making of Furi - Episode 2 YouTube
---
Images
There are far more images available for THE GAME BAKERS, but these are the ones we felt would be most useful to you. If you have specific requests, please do contact us!
---
Logo & Icon
download logo files as .zip (320KB)
---
Awards & Recognition
"SQUIDS won EIGD 2012 Art Direction Award" - Marseille, 2012
"Combo Crew was Apple's Editor Choice" - App Store, June 2013
---
Additional Links
Money and the App Store: A few figures that might help an indie developer
Considerations about the financial implication of making Game Bakers' first game SQUIDS thegamebakers.com.
A game studio in the Clouds
On Game Baker's organisation as a dispatched team around the world thegamebakers.com.
Emeric Thoa on Twitter
Personal twitter for Emeric Thoa (@EmericThoa) available at twitter.com.
Audrey Leprince on Twitter
Personal twitter for Audrey Leprince (@AudreyLeprince) available at twitter.com.
---
---
presskit() by Rami Ismail (Vlambeer) - also thanks to these fine folks