Hello everyone,
As per tradition, we ran a fan art contest during Haven last community week, and the theme was « We love them when they do… ». We have received amazing applications, the jury has deliberated, and now it's time to unveil the winners.
First of all, we would like to thank each of you for taking the time to participate: Freya, TRCelyne, Sieghiro, Skyler van Alen, MrPimp, Will, Baktos, Garayann, Mikaila, Loustica Lucia, Daranee, Aeroshino, Miomiea, June Gloom, Sukara Daiko, Catherine A., Raven, Apis Azura, Val, Basil, Svengouli, Kour, KhanSJet.
And the winners are…
1st place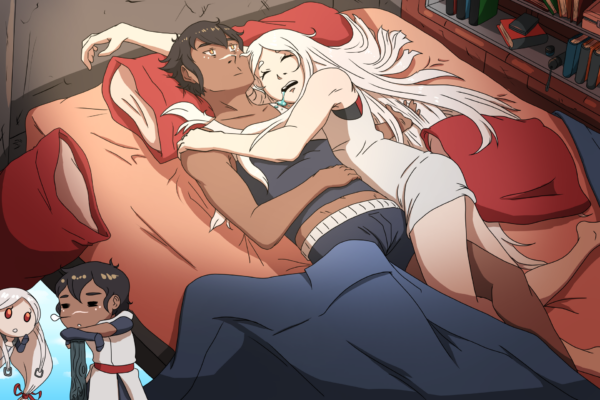 Will – A Long Night
2nd place
Garayann – Lovebirds Traveller
3rd place
Mikaila – I love them when they do the seed contest
Coup de coeur
TRCelyne – When You Have No Clue What Morphognenesis Is But She Looks Too Passionate To Interrupt Her
Thank you to you for submitting great artworks.
You can check the summary of everything that was announced or discussed during Haven Community Week here.
And join The Game Bakers community, stay posted about our news and give us your thoughts directly by joining our Discord, or on our social media or signing up for our occasional newsletter.