Haven is at its core a story about love and freedom, and we've asked our team to share with you their Favorite Love Stories (and they had plenty to share!).
So if you like romance, you will find below some recommendations of new works to read, watch or play. Please share yours in the comments too!
Pierre, Writer
The Heart is a Lonely Hunter (Novel) by Carson McCullers: When asked by a journalist why there weren't any love stories in the Heart is a Lonely Hunter, Carson McCullers seemed startled and she replied : « There is nothing but that ! ». This is always the first book that comes to my mind when I hear « love story », and even if it is not a romance, it's definitely all about love.
Locas (Comic book) by Jaime Hernandez: Locas is a comic book series started in 1985 and still going today. It tells the decades long love story between two L.A. latin-american punk girls Maggie and Hopey. At times they're together, at times they're apart, and sometimes they're not even there. I've been reading their stories since I'm a kid and I hope I'll keep reading them for a long time. Locas is my The Young and the Restless.
Pilules Bleues (Comic book) by Frederik Peeters' Lupus: I already mention Frederik Peeters' Lupus when asked about my inspirations for Haven. Pilules Bleues is an autobiography about a couple dealing with H.I.V. It's funny, sad, beautiful but most importantly : it's deeply human.
Strangers in Paradise (Comic book) by Terry Moore: Katchoo loves Francine. David loves Katchoo. As for Francine, well, she's figuring things out. This might sound like a pretty classic love triangle, and it would be if Strangers in Paradise didn't also involve troubled pasts, secret agents and crime syndicates. Is this soap opera comic book a bit too long? Maybe. Did it jump the shark a few times? Certainly. It's still a landmark of US indie comic books and is well worth your time!
When Harry met Sally (Movie) by Rob Reiner & Nora Ephron: This movie is often mentioned as one of the best romcom movies of all times (if not the best) but what I love the most about it is that… it's hardly a romcom? I mean, most of the movie is about friendship, not romance. A Friendcom maybe? Now, is there really a difference between friendship and romance? Are they two different categories? A spectrum? Is sex compatible with friendship? Its absence with romance? Well let's watch the movie and find out.
Castaway on the moon (Movie) by Lee Hae-joon: He's stuck on a desert island in the middle of Seoul, she's stuck in her room. Soybean noodles will bring them together. Sure, it doesn't make any sense now, but in its own way, Castaway on the moon is a pretty classic romcom.
Language Lessons (Movie) by Natalie Morales & Mark Duplass: After a year in lock-down doing zoom calls after zoom calls, I didn't think I would enjoy a movie which is basically that, zoom calls. And yet. Language Lessons is a super impressive first movie, a surprising huis-clos, and a wholehearted friendship/love story.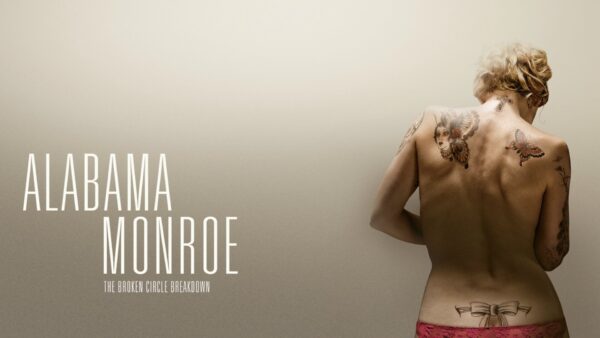 Alabama Monroe (The Broken Circle Breakdown) (Movie) by Felix Van Froeningen and Carl Joos: Sometimes you want to watch a cute lighthearted romcom, sometimes, you just want to cry every single drip of water your body contains, and more. Alabama Monroe is for the latter. You've been warned.
Big Ocean Wide Jacket (Video game) by Turnfollow: Would Big Ocean Wide Jacket even qualify as a love story? I think it does. It even offers two love stories for the price of one: the newborn, tweenish and cute love story between Mord and Ben, and the steady, tried-and-tested and not any less cute love story between Uncle Brad and Aunt Cloanne. It's literally the best video game ever made (I mean it) and it's short enough to be played 5 times in a row in a single day.
Emeric, Creative Director
Thelma & Louise (Movie) directed by Ridley Scott and written by Callie Khouri: A road trip that goes bad for Louise and Thelma. I first saw this movie when I was much younger, and it struck me as one of the best love stories ever. To the point that, when I saw it again much later, I was surprised to realize that they were only presented as "friends". Still one of the best love stories for me.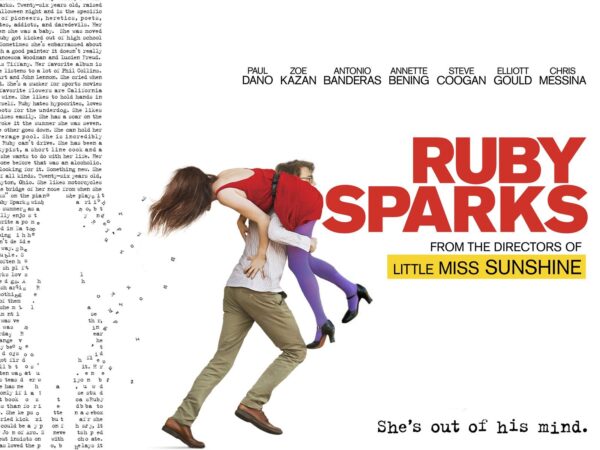 Ruby Sparks (Movie) written by Zoe Kazan and directed by Valerie Faris and Jonathan Dayton: It's the story of a writer who sees the character of his novel come to life. It's both very funny and surprising and a nice angle on what happens in a couple when the balance of freedom is broken.
Maison Ikkoku (manga) by Rumiko Takahashi: I love Maison Ikkoku not so much because of the love story but because it shows the daily life of normal Japanese people. It's fun, moving, and still very unique even though it's 40 years old.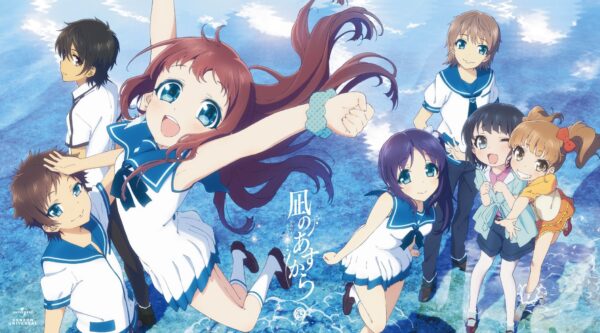 Nagi no asukara (Anime) directed byToshiya Shinohara & written by Mari Okada : Despite its cheesy looks, this anime is quite a surprise if you give it a chance for more than 3-4 episodes. I won't spoil anything but if you're into coming of age romcoms with a twist, it's a good one.
Marin Eden (book) by Jack London : This book by Jack London is probably the most impactful love story I ever read. A young, poor and illiterate sailor falls in love with an aristocrat and to seduce her he dedicates his life to become successful as a writer. An unmatched love story about obsession.
Audrey, Executive Producer
Saga (Comic book) by Brian K. Vaughan and Fiona Staples: A major inspiration for Haven. The story of a couple from two nations at war, fugitives hunted down by formidable foes, trying to protect their child. Yet on the backdrop of the epic odds they are against, their story is so ordinary and relatable: lassitude in the couple, raising children, getting on with the in-laws, giving birth…
In The Mood for Love (Movie) by Wong Kar-wai: For the sensuality and the restrained desire that emanate from this impossible love but also for the voluptuousness of the nights of Hong Kong.
Lost in Translation (Movie) by Sofia Coppola: for everything that doesn't happen between them, the unspoken words, everything that could have been and never will be.
Marjorie, Game Artist
Lore Olympus (Webtoon) by Rachel Smythe: I love the cartoonist art style and the story. It's about the kidnapping of Persephone by Hades but in a revisited and more modern version. It also deals with a lot of difficult subjects like harassment, physical & moral violence, rape.
Wuthering Heights (Novel) by Emily Brontë: It's a dark but delicate story and setting. A story of love and revenge in England in the early 1800s.
Final Fantasy X (Video game) by Square: My favorite game of all time, but also a amazing story of chemistry & love between Tidus & Yuna.
Julien, Programmer
A Court of Thorns and Roses (Novel) by Sarah J. Maas that tells the tale of a young mortal Feyre Archeron who is abducted into the land of fairies after she accidentally kills one. This is a fantastic love story full of tension.
Kimi no Na wa (movie) by Makoto Shinkai. What to say? Probably my favorite Japanese animation movie. A cocktail of emotions and surprises that left me with a wonderful memory, and especially a reaction like: « But wait… what? WHAT?! »
Outlanders (TV Show) based on the novel from Diana Gabaldon: A huge crush. I think I watched the first season in just one week.
Also, one of my passions being music:
Crépuscule – Coeur de pirate,
Enfant de – Pierre de Maere
Margaux, Omar, Marlow – Kyo
Steven, Game Designer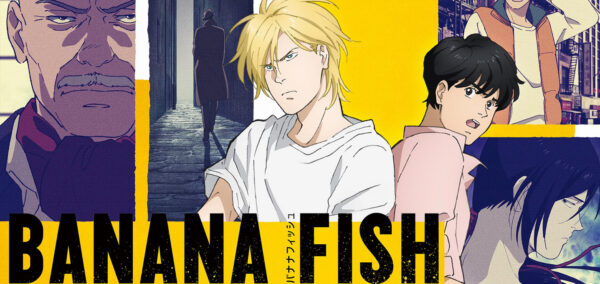 Banana Fish (Manga) written by Akimi Yoshida : This manga starts off pretty intense: the first volume shows gang wars, murders, corruption, sexual exploitation… It kind of feels like a gritty HBO show. And in the middle of that, these two characters meet. At first, I didn't think much of it, there was a lot going on anyway. But the more I read, the more I found myself rooting for these two, hoping they would overcome the many obstacles between them and find their way together. It might not be a love story in the strictest sense, but in my book, it's definitely a great one.
tldr: Came for the gunfights, stayed to see the relationship between the two main characters unfold.
Mylène, Marketing Specialist
Malgré tout (Comic book): This story by Jordi Lefebvre is about two lovers who never had the opportunity of living their love. It's very touching and the narrative structure is very refreshing <3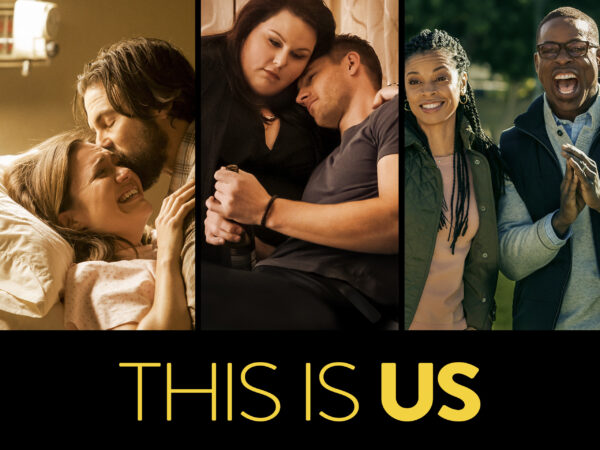 This is Us (TV Show) created by Dan Fogelman: This is a story about family but also about love. I really enjoy the couple dynamics which are always trying to get the best of their partners. They feel relatable and a couple goals at the same time, and make us cry a lot!
Here you go for a few recommendations from Haven's team, we hope you will make some discoveries that will stay with you for a long time.