Between November 5th and 11th, we are celebrating Furi's amazing community with a lot of events and content. You can see all the details here.
We are running a fanart contest on the theme "Peace: what if Rider became friend with one (or several) guardians?". The fanart can take the shape of your choice (drawing, illustration, sculpture, collage, installation…) but has to be created especially for the contest. You have to be the original author of it. The contest runs from today until November 19th at 11:59 PM CEST / 2:59 PM PT.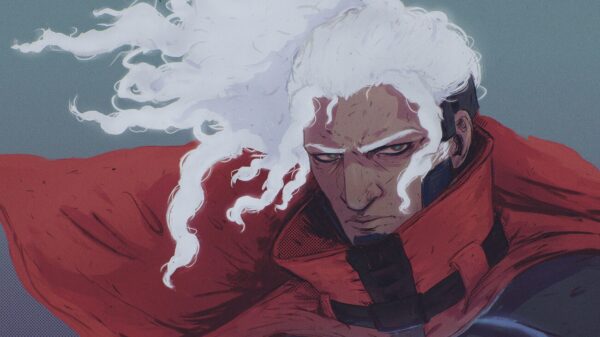 To participate, please send your fanart, your nickname, your social media profile and the name of your art to fanart@thegamebakers.com. Don't hesitate to share it also on social media with #furifanartcontest or in our community hub on Steam ! Be careful, you have to email us to participate, only posting on social media doesn't count.The jury consists of Emeric Thoa (Creative Director), Audrey Leprince (Narrative Director), Anthony Beyer (Lead Artist), Marjorie Deneux (Game Artist) & Mylène Lourdel (Marketing Specialist).
Here are the prizes for the winners:
1st: Limited Run Edition Collector (Switch) + Original Soundtrack on Vinyl + Furi Artbook + T-Shirt
2nd: Furi Limited Run Edition (Switch or PS4) + Furi Artbook + Original Soundtrack on CD
3nd: Original Soundtrack on CD + Furi IndieBox (PC)
"Coup de coeur": Original Soundtrack on CD + Furi IndieBox (PC)
Since the release of Furi, you have created a lot of amazing fan art and we can't wait to see the results of this contest!