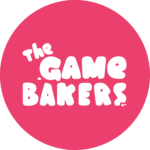 Note: This contains spoilers for the game Haven
It has been brought to our attention some aspects of Haven setting in relation to the character Erena and the Matchmaker are tone deaf to the reality the LGBTQ+ community is facing. 
To players who have felt unwelcome while playing our game: we're sorry. This goes against our inclusive values as a team and the theme of the game.
Haven is a game about love and freedom. Our intentions have always been to advocate for freedom of love regardless of gender, sexual orientation, ethnicity, class etc. Our two heroes being heterosexual, of different classes and ethnicity, we designed Erena to achieve a wider representation within our limited options. 
We realize we should have brought some clarifications earlier in the game:
We understand now that Erena can come off as the "villain" which reinforces stereotypes used against LGBTQ+ people. In our story arc Erena is not the adversarial force. She is doing what mums do: try to save the skin of her child. Being pragmatic, she tries to make her accept the rules – and we understand this also lacks sensitivity. In the extra content planned for the game, Erena becomes a very positive force fighting for freedom of love. 

We realize that The Matchmaker recalibration program brings up references to "conversion therapy". The reasons why the Matchmaker exists cannot be unveiled at this stage, but they are not ideological and not about forcing people to a relation with a person of a specific gender. The Matchmaker choses couples independently of their gender and sexual orientation. Erena and her mate were matched together, Yu and Ozias were too. 
We are looking into ways to improve those aspects in the game and in any upcoming content, and we will strive to do better. 
Thank you for your support and understanding,
The Game Bakers