The original soundtrack of Haven is fully composed by French electronic musician Danger. With one foot in the world of music and the other in computer graphics and gaming, Danger returned to the spotlight with his work for Haven after his first album 太鼓 and Origins. Haven Original Soundtrack is available on Bandcamp, Spotify and a lot of other stores.
At a time when everyone has been deprived way too long of the energy of concerts and musical events, we have teamed up with Danger and G4F Records to propose a free virtual concert to celebrate music and connect game and music fans around the world.
The unique virtual concert, entirely designed by artist and musician Danger will last about 15 minutes and feature tracks from The Game Baker's games Haven and Furi original soundtracks as well as from the Origins album, around a virtual stage set in the artist's mysterious universe.
"This is a tribute to all the video game characters whom I grew up with. Haven characters have welcomed me into their world, now it is my turn to welcome them into mine…" says Danger.
The concert will take place Saturday, March 20th at 23h CET / 3PM PT and will be hosted on partner Twitch channels. You will find the list of channels here: thegamebakers.com/danger/.
Musician, designer, gamer, video maker, visual artist… You have a very eclectic profile as an artist. Where does this come from?
I never wanted to choose between music and images. I grew up listening to music in movies and video games, and watching music videos. Music and visual arts are just manipulations of waves, and their basic vocabulary is practically the same: wavelength, frequency, amplitude, whether it's a color or a musical note. My music is enriched by what I learn through the images.
With all the media that we consume daily, I take advantage of everything I can to express what I feel, and I'd hate to be stuck doing just one thing.
Writing the soundtrack to a video game is a great chance to expand this spectrum.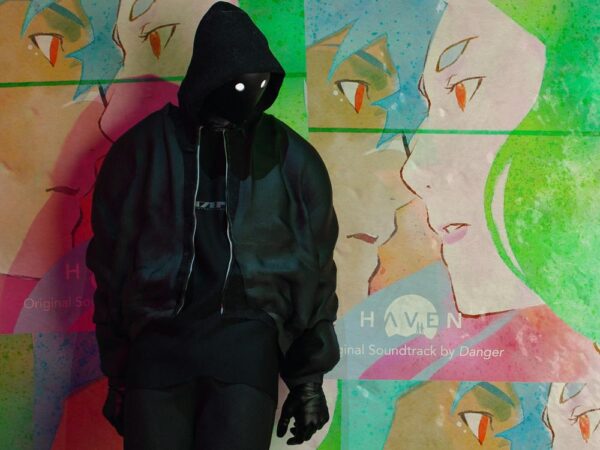 Your music is usually quite dark, but Haven is a « feel-good » game. What was it like to step away from your preferred tone a little bit?
It's true that I do like a mysterious, nocturnal atmosphere.
If I take an overall look at my work, I realize that I'm more generally drawn to all the feelings that stem from childhood and adolescence. I'm still pretty connected to that part of me.
I feel like people tend to romanticize the emotional world of kids: it's this wonderful world, a time of innocence where everything is just joy and "simple" happy feelings. That's not what I remember: for me, childhood is a world where everything is new, everything is strange, where things are undefined, a world made up of irrational fears. It's a world that's weird, intuitive and chaotic, were everything is built on sensations. Hayao Miyazaki's work offers a very nuanced representation of this particular vision of childhood, and his work was an important reference for me as I worked on this soundtrack.
While so far I've been more interested in exploring the nightmare zone in my music, the Haven soundtrack gave me the chance to explore other, brighter aspects of childhood.
Even though the music from Furi and Haven are quite different, do you think there is some kind of link, of shared DNA between these two games and these two soundtracks?
Furi is a more warlike game, in one-player mode only, with a very retro/synthwave musical vibe. The music had to be really "tough," "hard," yet "knightly," with an underlying idea of rupture.
Haven is a game that leaves much more space for exploring the environment and the relationships between the characters.
Very early on, I felt that the most important emotion was the idea of a connection that the player has to weave little by little between all the various parts.
The music for Haven had to express this connection: something that's built up little by little, that becomes increasingly solid, encompassing, reassuring, bewitching, while never denying its underlying fragility.
The design and conception of the 2 games are also linked through their Franco-Japanese identity, and my work in general shares these influences as well. I was heavily influenced by the Franco-Japanese animation series from the 80s, like Ulysses 31 (宇宙伝説ユリシーズ31, Uchū Densetsu Yurishīzu Sātīwan) and The Mysterious Cities of Gold (太陽の子エステバン, Taiyō no ko Esuteban), two series with soundtracks that were really important to me, and I wanted to evoke memories of those childhood moments in Haven.
The two soundtracks are also connected through a feeling of adventure, a hero's journey, and an epic quest. These emotions are also fundamental in my music, which really made things easier in general for our collaboration.
Haven and Furi also share the fact that they're games that don't focus on realistic graphics but rather a distinct visual approach with a very unique style and color palette. I was also careful to use a more restrained musical palette, and I hope it's very recognizable without being a purely synthwave product.
https://www.youtube.com/watch?v=4i9hpysvjnU
Do you write music for games the same way you would make a track for an album? What's different?
I've always listened to a lot of video game soundtracks and film music, so I really didn't hesitate when I was asked to compose the soundtrack for Haven after my participation on the soundtrack for Furi.
I was really curious and very motivated to be able to create and imagine an entire soundtrack on my own, and I really want to thank The Game Bakers for trusting me with this collaboration.
My approach to the soundtrack was first of all to not let myself be overwhelmed by all the ghosts of soundtracks that I've listened to over the years.
Many iconic film score composers have a solid background in pop music (Hans Zimmer/The Buggles, Cliff Martinez/Red Hot Chili Peppers, or Trent Reznor/Nine Inch Nails). While I wouldn't dare compare myself to these giants, I think I represent a generation of musicians who grew up with other influences, largely from video games. I'm fairly comfortable working in this medium because video games are no longer just for nerds with super niche references, and it can be helpful to understand today's music to compose soundtracks.
There's no question of doing a soundtrack the way a traditional music composer would. On the contrary, I tried to add pop influences into the soundtrack.
I used fairly straightforward hooks and gimmicks, but sometimes subverted them with weird or orchestral elements, sometimes making them « morph » into a form that wasn't quite so pop.
My goal was to combine musical genres that aren't necessarily the most obvious pairings at first glance, in order to create a dreamlike feeling that's really specific to this soundtrack.
Even though I use different genres, I tried to keep a specific vocabulary. I wanted to use a limited sound palette so that you feel like you're in a well-defined universe, with clear references, and can play with its codes. I wanted to put it together like a studio album, rather than an RPG soundtrack where different instruments are used to evoke each place, the beach, the snow… On the Haven soundtrack, there's a rather limited but versatile vocabulary.
To help visualize it, I imagined the various compositions on the soundtrack like a child's drawing with its fair share of impossibilities and inconsistencies, which could have been transcribed more faithfully using more sophisticated techniques.
So within the same piece, you move from one style to another, with the fragrances and memories that are associated with them.
For example, funk guitars can suddenly appear alongside trap bass and synthwave, then folk sounds, and then it goes back to an orchestra: it's all weird, but I tried to make it sound normal after a while.
My goal was to have the soundtrack express what's created as you explore the game, as you get more attached to the characters and the universe, that sense of connection I mentioned earlier.
You're never fully immersed in a state of joy and fulfillment; there's always that little sound that raises a doubt, reminds you of how fleeting it is. That's what makes this connection so poignant for me, and that's the whole point of it all.
Here's how I went about creating that feeling: I refer back to past musical styles, such as funk and disco, and I make them dialog with more modern elements of Trap and House music, always within the same track. I create pairings of Trap and Disco, House and Synthwave, or Vaporwave and Folk that may seem unlikely.
Where a « traditional » composer would have used only classical orchestration methods to create a feeling, I tried to use the inherent qualities in each of the musical « styles » of disco/funk/synthwave/orchestra whenever they were most relevant to express a certain feeling.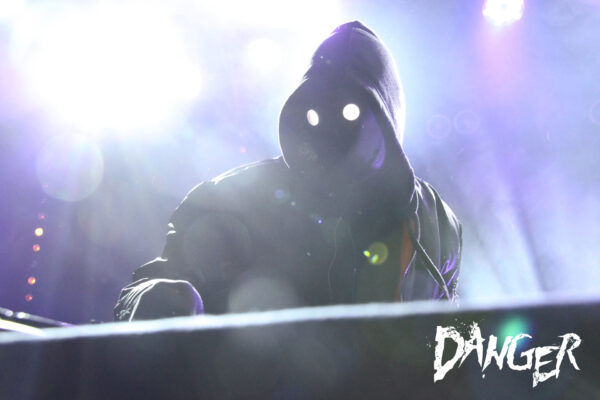 What makes you vibrate, what inspires you the most these days?
Working with video games a lot has made me rethink our relationship with avatars in general. They're like so many digital masks, which make them an obvious tie-in with my work.
For a long time now, I've been observing projects like Hatsune Miku, Gorillaz, Daft Punk or Kraftwerk, which have all explored this concept of the avatar. And since 2pac appeared at Coachella, and Final Fantasy characters were featured in fashion campaigns for Louis Vuitton, I've been wondering what we can expect about the question of representation in music in the future.
This future with musical avatars is something I'm really interested in. I'm currently working with LIL BRAIN www.iamlilbrain.com, who released a 1st EP on my 1789 label in December 2019.
As I realize a little more each day just how different I am from a machine, I'm finding myself fascinated by our relationship with them, especially with computers. It might seem obvious, but often I realize that almost everything I've learned requires a computer to be enjoyed. I don't particularly enjoy playing guitar or piano compared to all the things I can do with sound on my computer.
As video game fans, we are curious to know if there is an iconic video game you would like to compose music for (even old IPs)?
I'd love to do more soundtrack compositions in the future.
There's a future for cross-over projects between video games and music, in the same way that in film there are often director/composer partners who work together. I think the video gaming world could benefit greatly from this (Fincher and Trent Reznor for example, or Miyazaki and Joe Hisaishi).
Video games are in their golden age, where even AAA's are trying out some weird things (Death Stranding). There's still a lot to be done in soundtracks.
Personally, I don't consider any movie or video game to be a « cult classic » if it doesn't have an incredible soundtrack.
For now, I imagine my music more in the world of independent video games, which allows for projects that are a little rougher around the edges, but on the other hand I'd love to imagine my music being used in a game like Final Fantasy, a Hideo Kojima or a Fumito Ueda.