The original soundtrack of Haven will be fully composed by French electronic musician Danger. With one foot in the world of music and the other in computer graphics and gaming, Danger is returning to the spotlight with his work for Haven after his first album 太鼓 and Origins. The first single "4:42 Still Free" is available and you can listen to it for free on YouTube or on other platforms like FanLink.
Emeric Thoa (Haven Creative Director): Musician, designer, gamer, video maker, visual artist… You have a very eclectic profile as an artist. Where does this come from?
Danger: I never wanted to choose between music and images. I grew up listening to music in movies and video games and watching music videos. Music and visual arts are just manipulations of waves, and their basic vocabulary is practically the same: wavelength, frequency, amplitude, whether it's a color or a musical note. My music is enriched by what I learn through the images.
With all the media that we consume daily, I take advantage of everything I can to express what I feel, and I'd hate to be stuck doing just one thing. Writing the soundtrack to a video game is a great chance to expand this spectrum.
Emeric Thoa: Your music is usually quite dark, but Haven is a "feel-good" game. What was it like to step away from your preferred tone a little bit?
Danger: It's true that I do like a mysterious, nocturnal atmosphere. If I take an overall look at my work, I realize that I'm more generally drawn to all the feelings that stem from childhood and adolescence. I'm still pretty connected to that part of me.
I feel like people tend to romanticize the emotional world of kids: it's this wonderful world, a time of innocence where everything is just joy and "simple" happy feelings. That's not what I remember: for me, childhood is a world where everything is new, everything is strange, where things are undefined, a world made up of irrational fears. It's a world that's weird, intuitive and chaotic, where everything is built on sensations. Hayao Miyazaki's work offers a very nuanced representation of this particular vision of childhood, and his work was an important reference for me as I worked on this soundtrack.
While so far I've been more interested in exploring the nightmare zone in my music, the Haven soundtrack gave me the chance to explore other, brighter aspects of childhood.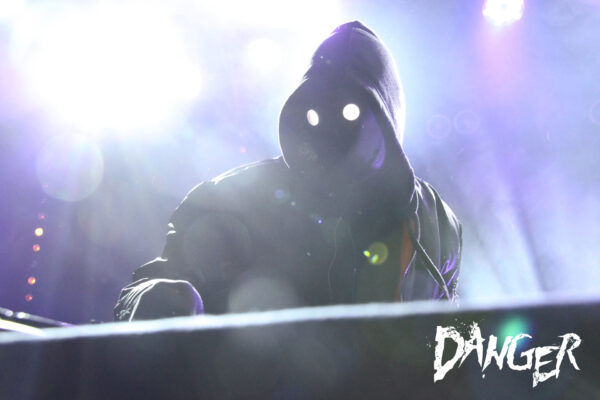 Emeric Thoa: Even though the music from Furi and Haven are quite different, do you think there is some kind of link, a shared DNA between these two games and soundtracks?
Danger: Furi is a more warlike game, in one-player mode only, with a very retro/synthwave musical vibe. The music had to be really "tough," "hard," yet "knightly," with an underlying idea of rupture. Haven is a game that leaves much more space for exploring the environment and the relationships between the characters.
Very early on, I felt that the most important emotion was the idea of a connection that the player has to weave little by little between all the various parts.
The music for Haven had to express this connection: something that's built up little by little, that becomes increasingly solid, encompassing, reassuring, bewitching, while never denying its underlying fragility.
The design and conception of the two games are also linked through their Franco-Japanese identity, and my work in general shares these influences as well. I was heavily influenced by the Franco-Japanese animation series from the 80s, like "Ulysses 31" and "The Mysterious Cities of Gold," two series with soundtracks that were really important to me, and I wanted to evoke memories of those childhood moments in Haven.
The two soundtracks are also connected through a feeling of adventure, a hero's journey, and an epic quest. These emotions are also fundamental in my music, which really made things easier in general for our collaboration.
Haven and Furi also share the fact that they're games that don't focus on realistic graphics but rather a distinct visual approach with a very unique style and color palette. I was also careful to use a more restrained musical palette, and I hope it's very recognizable without being a purely synthwave product.
Emeric Thoa: As videogame fans, we are curious to know if there is any iconic video game you would like to compose music for?
Danger: I'd love to do more soundtrack compositions in the future. There's a bright future for cross-over projects between video games and music, in the same way that in movies there are often director and composer partners who work together. I think the video gaming world could benefit greatly from this (Fincher and Trent Reznor for example, or Miyazaki and Joe Hisaishi).
Video games are in their golden age, where even AAA's are trying out some weird things. There's still a lot to be done in soundtracks. Personally, I don't consider any movie or video game to be a "cult classic" if it doesn't have an incredible soundtrack.
For now, I imagine my music more in the world of independent video games, which allows for projects that are a little rougher around the edges, but on the other hand I'd love to imagine my music being used in a game like Final Fantasy, a game from Hideo Kojima or Fumito Ueda.
---
To learn more about Danger, you can check his website.
Haven is coming to PC, Nintendo Switch, Xbox and PlayStation in 2020. More info here: https://www.thegamebakers.com/haven/