We're delighted to announce today a few surprises that we hope will please Furi's fans:
Furi

is getting

physical collector editions

for

PlayStation 4 and PC
Last episode

of

Making of Furi

is out today, and the series of 4 episodes on Steam.

The award winning

Furi soundtrack

will be available in

CD

.
A special promotion on Steam marks the day, with an all time low discount of -40% on everything Furi. 
More details below.
FURI COLLECTOR EDITIONS
Furi Definitive Edition, that includes the game and its DLC One More Fight, is made in collaboration with the awesome folks at Limited Run Games and IndieBox. The physical editions will be available in June.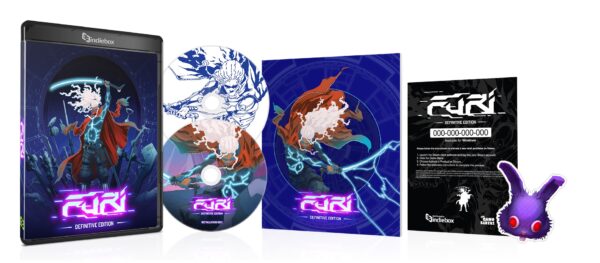 Furi Definitive Edition – Indie Box PC
The IndieBox edition for PC includes a blu-ray case with the game and the original soundtrack, 24-pages manual, a sticker and an artwork card with the code to get the game and DLC on Steam. The game requires Steam to function. You can pre-order the IndieBox PC Definitive Edition priced 30$/€ here: https://www.theindiebox.com/product/furi-definitive-edition
Furi Definitive Edition – Limited Run Games PS4
For PlayStation 4, the Limited Run Games edition will be limited to 5,000 copies worldwide. The blu-ray disc includes the game and its DLC and is region free. A code to download the soundtrack on Bandcamp is included. This limited edition will be available on on the Limited Run Games for 30$/€.
FURI MAKING OF
The making of Furi is coming to its conclusion with episode 4 dedicated to the music of the game. Director Katya Mokolo followed the team over two years, from conception to launch. Each of the four 12 mn episodes focuses on a different aspect of the game development.
Episode 4 on The Game Bakers' Youtube: https://youtu.be/JojUipY0aoo
The series Making of Furi is also made available for free on Steam today: http://store.steampowered.com/app/629150

Making of Furi, Episode 4 – Music!
FURI SOUNDTRACK ON CD
The award winning soundtrack of the game, explosive mix of original compositions by electro / synthwave magicians Carpenter Brut, Danger, The Toxic Avenger, Lorn, Scattle, Kn1ght and Waveshaper has been a record seller digitally and in its deluxe double vinyl edition. The soundtrack will be made available as a deliciously retro CD, in a sleek digipack.
You can pre-order the Soundtrack on CD priced 15$/€ here: furi.bandcamp.com, it will also be available in June on Limited Run Games store. For the occasion the digital version of the soundtrack is 30% off on Bandcamp and Steam, down to 10$/€.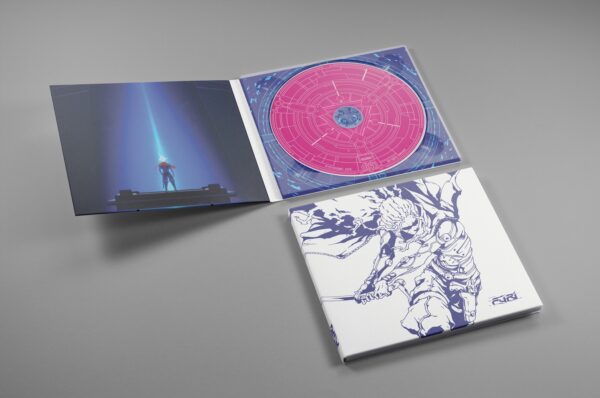 Furi Soundtrack on CD
ABOUT FURI
ABOUT LIMITED RUN GAMES
ABOUT INDIEBOX
ABOUT G4F RECORDS