To celebrate the first month of Furi, we are announcing several tokens of appreciation for the great community behind the game.
Fans of Furi can get free Avatars for PS4, and for PC owners, free wallpapers and profile pictures. Avatars will be available on the PlayStation store from Thursday 11th and the wallpapers/profile pictures for PC are already HERE.
Players who have earned all of the Trophies / Achievements in Furi will be acknowledged with a 30% reduction off the Furi T-shirts, posters or vinyl on the Furi store, and 15% off for those who finish the game. To claim their reduction coupons, players should contact Game Bakers at hello@thegamebakers.com with a proof of their achievement (account name PS4/Steam and screenshot of their trophies/achievements), or join a PlayStation club like Furi Platinum Elite. The store is here: furi.hitpoint.tv.
The first month of Furi has taken many fans and communities by storm, with the best Speedrunners in the world reaching impressive times in what has been called a tough, challenging game. The world record is now lowered to below 35 minutes. www.speedrun.com/Furi#Speedrun_Mode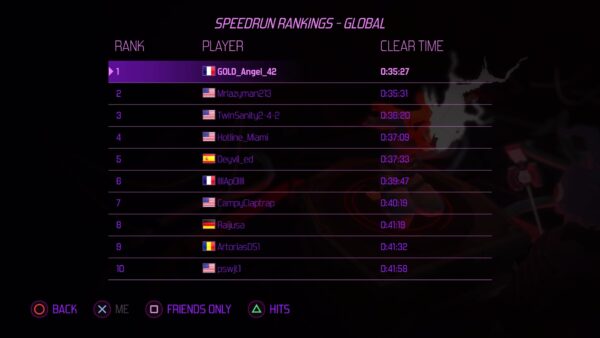 For those who appreciated the brilliant collection of electro and synth bands such as Carpenter Brut, Danger, The Toxic Avenger, and others, we are happy to announce that considering the overwhelming demand for the Furi double vinyl, we are planning on printing more.
For anyone still having a difficult time getting past bosses, watch the official full video walkthrough of Furi HERE: https://www.youtube.com/watch?v=H26PJh2LObw and a FAQ page HERE: https://www.thegamebakers.com/furi-faq-known-issues/